Specialty coffee store


STARBUCKS COFFEE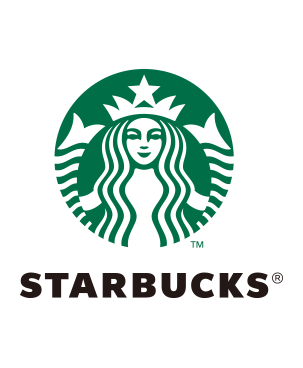 Specialty coffee store


STARBUCKS COFFEE

Along with your regular fix of delicious coffee, the new Starbucks Evenings now allow you to also enjoy wine or beer. Your barista will produce a special drink just for you in the Reserve Bar.

In the Reserve Bar you will be welcomed by black apron baristas rigorously selected from across Japan. The bar features a limited edition selection of products serving espresso Reserve Brand coffee, along with a wide selection of wine and beer on tap. This special outlet even features a space for coffee seminars, allowing you to lose yourself completely in an overwhelming coffee experience. There is counter, terrace and sofa seating – choose the one what matches your mood.

【First Floor】
Enjoy the quick and delicious coffee you've always come to Starbucks for, centered in espresso drinks, or maybe take a dip (sip?) into the seasonal lineup of the surprising and delightful Frappuccino®. Take the weight off your feet for a moment and enjoy a welcome break.

【Second Floor】
This is the place to enjoy the true elegance that the urban everyday has to offer, through an all-consuming coffee experience in the Reserve Bar. It also features an Evenings menu that includes beer on tap and wine. Enjoy a slice of time exactly as you like it.
Information
Shop Name
STARBUCKS COFFEE
Web Site

http://www.starbucks.co.jp/en/
Other information
Non-Smoking
Tea Time
Early Morning
Kids Menu
Take-Out
Share Information