Jewelry


Hirotaka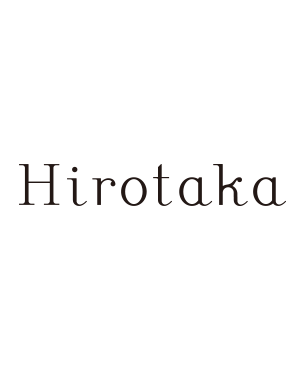 Jewelry


Hirotaka

Galleria 2F [31]
>FLOOR MAP

Galleria 2F [31]
>FLOOR MAP
Hirotaka started its journey with a small trunk show in Soho, New York in 2010.
The minimal yet edgy style spread quickly by word of mouth among editors and stylists, and now Hirotaka jewelry is available worldwide.
Hirotaka's inspiration comes from observing the fauna and flora from the rainforest and deep ocean, where it is densely rich in diversity and natural wonders,
and is converted into an abstract and urban design with hints of punk chic.
Information
Web Site

https://hiro-taka.com/
Share Information